Dog and Puppy Training Services at your Location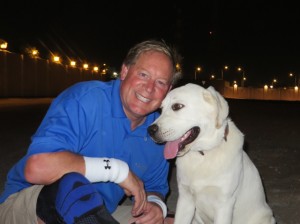 We are committed to providing you all the services you will need to ensure an improved relationship with your dog.
For the past 30 years our experienced Beverly Hills dog behavior trainer, David Reinecker, has provided training services to dog owners located in Europe, Canada, Mexico, South and Central America, Dubai and Qatar. People from around the world choose David because of its expertise in working with a wide range of dog-related problems in addition to his high ethical standards and resources for international clients.
We offer an individualized approach to international clients seeking to solve their dog's behavior problems as well as to teach basic obedience training. Providing the highest level of service and client confidentiality is our priority.
Services Offered Include:
Dog Behavior Modification
Dog Obedience Training
Puppy Training Classes
Family Dog Training
Puppy Socialization
Puppy Selection and Finding Services
Call today for a consultation (310) 390-0380 or use our Contact Form
Traveling with your Dog to Beverly Hills, CA?
If you are an international traveler seeking a top dog trainer in Beverly Hills, please call our office today! Learn about our Beverly Hills Dog Concierge services