Dog Training Classes in Beverly Hills and West LA
West LA and Beverly Hills private dog training lessons are held at your home, in your neighborhood or local park. Our training techniques are effective and easy to follow. All family members are welcome to join the training! Times and days for behavior modification programs, dog obedience training and puppy obedience training are tailored to your schedule as much as possible. Your dogs will learn with distractions and you will have the convenience of having a dog that responds to you at all times.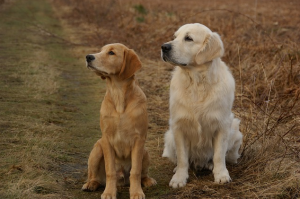 Scheduling a Private Beverly Hills Dog Training Lesson
– To schedule an appointment for your pet, please fill out the Beverly Hills Dog Training Appointment Form
– For international appointments, please click here
Classes Offered
Dog Behavior Modification
We offer a variety of dog behavior solutions that may be able to assist your dog in recovering from different behavioral issues…
Dog Obedience Training
Basic obedience training can be important for any pet owner and dog. Regardless of whether you have an older dog, a new puppy…
Puppy Training Classes
Our Beverly Hills private puppy training lessons can provide many benefits that will last well into the future for your dog as…
Family Dog Training
Family dog training is intended to include the entire family in learning how to handle the dog appropriately. This is particularly…
Therapy Dog Training
Therapy dogs are dogs that provide comfort, affection, and/or support to people in hospitals, nursing homes, schools, retirement…
– New evaluations start Wed, 02/18/15
Additional Services
Puppy Socialization
Puppy Selection and Finding Services
Multisense Dog Training Workshops
Some of our Happy Dog Clients
Call today for a consultation (310) 367-7023 or use our appointment form
The Benefits of Private Dog Training Classes
The trainer can focus on your dog, on her strengths, and the areas you need to work on.
As long as you practice and provide consistency, your dog's behavior may well improve faster than if you enroll her in a group class.
You can negotiate the lesson topics and subjects with the trainer, and focus on what works best for your family situation.
If your dog needs training for a specific problem or command it can be very helpful to work only on this.
You can ask the trainer for as much feedback and as many explanations as you want without worrying about the other dog owners in a class.
The trainer can prepare tailor-made lessons for you and your dog.
There are often fewer distractions, and private lessons are often very intensive. However, many pet owners find this to be a great benefit. Hard work brings greater rewards!
Beverly Hills Dog Training
Professional puppy and adult dog classes by Beverly Hills dog trainer with 30 years of experience.